Your financial statements tell the story of your business. The information in these documents highlight how your company is doing. By reviewing them with professional accountants, you can establish strategy and direction for improved performance.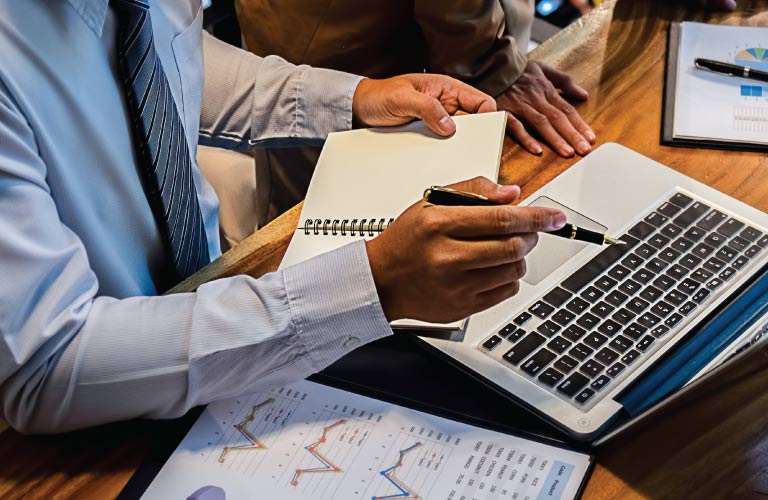 There are four main financial statements:
Balance Sheets – Shows what your company owns and what it owes at a certain time.
Income Statements – Shows what your company has earned and spends over a period of time.
Cash flow Statements – Shows the money coming and going to or from the outside
Statement of Shareholders' Equity – Illustrates changes in the interests of the company's shareholders over time.
We can review your financial statements with you to assist with budgeting and decision making.
Friesen Bain can also prepare a Notice to Reader Financial Statement, a compilation of all financial information you provide. The key benefit is to ensure there is no overpayment of corporate taxes as a result of overstated income.
A Notice To Reader Statement can also assist when applying for a bank loan or serve as information to investors. The document can also be useful when selling a business.